Save Mart Center Seating Chart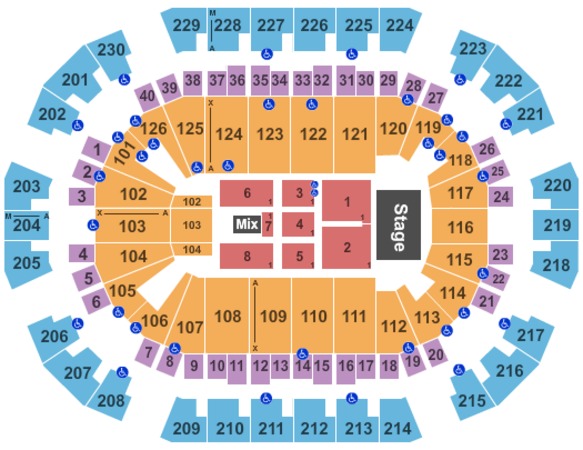 Save Mart Center covers 40,000 m² on three main levels; an event level and two concourses in addition to a club level mezzanine! The venue includes 32 revenue-generating suites and eight party suites, all found on the main concourse level. Seating capacities are as follows: roughly 15,596 for basketball, 14,224 for hockey, 8,000 for half-house concerts, 15,500 for end-stage concerts, and 18,000 for center-stage concerts.
Whether you're in amongst the action on the event level or watching events from above on the mezzanine, you're guaranteed an incredible audio and visual experience during your visit to the Save Mart Center!
Guests are asked to find their designated seat and remain there for the duration of the performance, as changing seats will cause confusion amongst all members of the audience. If you have any difficulty finding your seat, please ask a member of staff who will be only to happy to assist you.